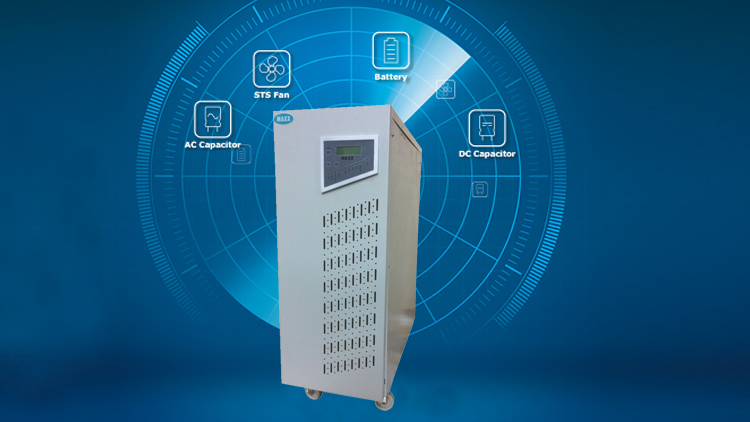 3 ¢ input 1¢ output online UPS
MAXX True online UPS system consist of double conversion technology with 3 phase input and single phase output. Having Wide input voltage range with Zero transfer time the unit comes with Protection against all types of power problems. Equipped with Maintenance Bypass Switch, Smart RS232 and Intelligent slot interface with facility for Sealed lead-acid, maintenance free battery connections and external Charger facility.
The best charger design to recharge low battery as quickly as possible with out damaging batteries in 2 amp up to 8 amp. 240 - 360 VDC allowing 90% recharge in as little as 10 Hours after a total drain.
SIMPLIFIED BOARD SEPARATION:
Dependent on the Units all operation are separated into 5 pcb boards allowing quick respond to damages and provides our valued dealers with simplified inventory and faster service to the end users.
STATIC BYPASS:
Automatic static Bypass and manual Bypass provide a loop to repair UPS with out having to disconnect loads ideal for non stop computing for critical applications.