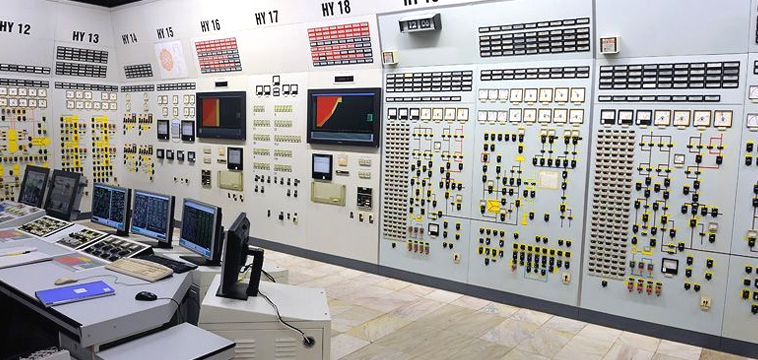 Control Panel
To achieve their diverse process goals, industrial equipment and machines require defined functions and organised control. These functions are carried out by electrical control panels in industrial machinery.
Control panels, in their most basic form, are encased printed circuit boards with connections to any peripheral devices within their vicinity. The control panel is in charge of peripheral device management and communication with the host device. It uses electricity to regulate the mechanical functions of industrial mechanical devices. Panel structure and electrical components are the 2 types of the electrical control panel.
The control panels contain the following features:
Aggregation of all peripheral device connections
Providing electricity to peripheral devices as needed
While communications to the host machine are unavailable or when functioning in a decentralized manner, management of peripherals is required.
Access control systems must communicate with a variety of different intelligent building systems (video surveillance, HVAC, and others), as well as share data with HR and time-and-attendance systems. These systems have also grown more significant in giving building occupancy information to other building systems, such as lighting and HVAC, where demand for lighting or HVAC is reliant on or coordinated with site operations.
Industrial automation necessitates the use of electrical control panels. They assist producers to design, plan, and accomplish production goals by enabling higher monitoring and control of the many activities of production machinery.
At Maxx, we provide CUSTOMISED CONTROL PANELS to all our consumers. This is so because we are aware that the complexity of the equipment it controls will determine the design of a custom electrical control panel. A simple electrical relay system or a more complicated PLC system with single or many PLC networks and IIoT or SCADA integrations are examples of designs. A requirement for more advanced operation of multiple manufacturing operations; more unified, universal control of systems; and/or a need for improved HMI are all indicators that your company might need a bespoke panel design.
Also, Maxx recognises that electrical control panels require on-going maintenance. Thus, Max recognises that electrical control panels require on-going maintenance. In customized electrical control panel design, making maintenance easier is crucial.
The components of Maxx Maintenance include components, wiring, and terminals all having well-categorized labels; the ability to keep track of the numerous electrical connections' state; Pest control and particle and dust management within the enclosure.
Maxx has extensive expertise in designing and building electrical control panels for a variety of industries, including food and beverage, oil and gas, pharmaceuticals, power production, and power circuits, manufacturing, material handling, and so on. We install new systems as well as upgrade existing ones.